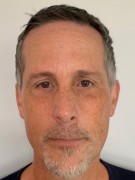 Popular Posts: Is CALL Stock the Next NFLX?Which China ETF is Right For You?What Does Bruce Berkowitz See in SHLD? Recent Posts: What's the Best Play for Cable Network Consolidation? WMT vs. TGT Stock: Which Retailer Can Recover First? What Does Bruce Berkowitz See in SHLD? View All Posts
The proposed merger of Comcast (CMCSA) and Time Warner Cable (TWC) will create a cable distribution colossus with 30 million subscribers. That's almost seven times as many customers as its next biggest rival. Content providers worry that a bigger Comcast means less room for negotiation when it comes to fees. For bigger firms such as Disney (DIS), it could actually be a blessing rather than a curse.
If other cable companies — like Charter Communications (CHTR), Cablevision (CVC) and Cox Communications — decide to merge in order to keep pace with Comcast, content providers could be under the gun once more.
One of the only ways to fight this is by getting bigger. A good example in another industry is Jarden (JAH), a consumer goods business with annual revenues of $7.4 billion. It's as big as it is in order to be able to provide a larger assortment of products to Walmart (WMT), its biggest customer, representing 20% of overall sales. Without this wide assortment, Bentonville would have to go elsewhere for sales. The same scenario applies to cable and television content.
Content consolidation is coming — it's only a matter of time. Is DIS stock the best way to play cable network consolidation? While it's definitely a major player in any future discussion, it's one of several stocks worthy of your consideration. Here are three possible ways things could play out in the near future.
Most Interesting Deal: DIS Stock
Although it's the least likely to happen, I could see DIS stock buying the remaining 50% of A&E Networks it doesn't already own from Hearst Corporation. It would then combine all of its cable content including ESPN into one business which would be spun-off from DIS stock. While any cable consolidation likely won't affect Disney's ability to negotiate good fees for its programming (especially ESPN), a focused, independently operated business likely would give it even more clout with Comcast and other providers.
As I stated in my article about an ESPN spinoff, there are several stumbling blocks that could keep this deal from happening. First, DIS stock makes a ton of money from ESPN and, to a lesser extent, its other cable properties. I'm sure it doesn't want to give up such a profitable business. However, if a deal could be structured that satisfies Hearst — 20% owners of ESPN in addition to their 50% of A&E — and that makes financial sense for DIS stock, it could be a big winner.
Most Viewed: AMCX Stock
The cable network with the highest number of total viewers in 2013 was USA Network with 2.7 billion. It's owned by NBCUniversal which in turn is owned by Comcast. In fact, the top nine cable networks are all owned by big players such as Time Warner (TWX), Twenty-First Century Fox (FOXA), Disney, Hearst and Comcast. In the 10th spot is AMC Networks (AMCX), with 1.8 billion total viewers. It's an attractive network with shows like Mad Men and The Walking Dead keeping viewers glued to their TVs.
Absent from the top 10 are any networks from Viacom (VIAB) whose best result is an 18th-place finish for Nick at Nite. I would think Sumner Redstone or whoever takes over the company would be eager to take AMCX private. And they probably are.
Unfortunately, the Dolan family controls 67% of the votes. Unless they suddenly decide to get out of this business, which is hard to imagine, it's going to make a deal nearly impossible. That said, AMC is the independent network worth owning. Viacom would be wise to at least consider making an offer.
Most Likely: DISCA Stock
Somebody will buy Scripps Networks Interactive (SNI), given that HGTV and Food Network are both in the top 20. It looked momentarily like Discovery Communications (DISCA) might be the suitor, but the company backed out of talks this past week, preferring to focus on overseas expansion.
Of course, discussions would probably resume immediately if there was any future indication that the Scripps family, which controls 44% of the voting shares, is willing to sell. The two companies are just a natural fit.
However, Richard Greenfield, an analyst with BTIG Research, feels a Discovery-Scripps combination still might not have enough scale to play ball with Comcast. If that's the case, it might make sense for Disney or Time Warner to swoop in and buy DISCA stock, leaving Scripps to merge with AMCX. Of course, should this all happen, Scripps/AMC would then be the next major target.
Bottom Line
While I'd love to see a monster deal such as Disney/Discovery, the Discovery/Scripps tie-up seems to make the most sense. DISCA CEO David Zaslav won't spend time thinking about what could have been, but if the Scripps family opens the door, he will surely be in before DIS stock or CMCSA stock get a chance to make an offer.
In my opinion, your best bet to make money on content consolidation is to buy both SNI and DISCA stock — and then wait.
As of this writing, Will Ashworth did not own a position in any of the aforementioned securities.